Amazon Fire TV Remote Not Working
Do you like to solve amazon fire stick remote not working in a simple way? Then you have come to the right place. At first, what exactly fire TV Remote app? Don't worry as I am here to tell you. This enhances the simple navigation, keyboard provided for easy text entry, quick access to all the games and also the voice search. The voice search is powered by the same search voice engine as amazon fire tv. It supports all the integrated video chips, app and also the game catalog. In final, you have to remember one exact point as voice search do not work directly inside the individual applications likewise Netflix.
Well, if you like to know the features of Amazon fire stick remote, has the quick access, best workable control keys and much more. While if we come for compatibility, it was designed especially for the simple and quick navigation of both Fire TV and Fire TV stick. And for the gameplay, we use the remote that includes the optional Amazon Fire TV Game Controller. Now hope you are fine enough with the details and description of Amazon fire tv. Now as per the latest news, I have seen numerous people complaining about the issues encountered. So let us discuss how to get rid of firestick remote not working issues in a more simple way.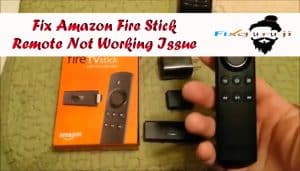 Change the Fire TV Voice Remote Control Batteries
The very most common issue when your amazon fire stick not working will be the problem with the batteries, that if you face amazon fire stick problems then the very first thing you need to check is with its batteries. I know that many of you have been thinking that we have recently changed the batteries, but the main issue is this fire stick needs brand new batteries. You need to replace the batteries twice and then confirm whether your fire tv remote not responding or is fine with new batteries.
I have recently tried switching the batteries from the other device that is working fine, but when i used those batteries in fire tv remote there is no change in remote it was not working, but when i replaced with the new unused batteries then it again worked perfectly. So you need to check this change of batteries twice before you reset or do any other thing. If you want to reset your device then you can see below for how to reset amazon fire stick remote.
In case if you have changed the batteries but even though your fire stick is not responding then you should follow the below methods to solve your amazon fire stick remote problems. This fire tv remote issues can be simple solved by the below methods and amazon fire stick remote not working can be resolved.
Methods To Solve Amazon Fire Stick Remote Not Working Issue
So here we go with some methods that every user has to check if you are facing amazon fire tv remote not working issue at regular intervals. Have a look, read them and get rid of the issue within a short period of time.
Compatibility Check.
Remote Setup Issues.
Turn off unused remotes/devices successfully.
Check your device setup and remote range.
Try pairing the controller/remote again and again.
Reset Amazon fire stick remote.
Compatibility Check
So here we go with the best and workable solutions to fix amazon fire remote not working successfully. Do read and fix the issue. Verify whether the amazon fire tv game controller with fire tv stick and amazon fire tv. If it is not compatible, need to change immediately otherwise waste of time in accessing the remote/ controller. In final, you cannot fix amazon fire stick remote stopped working troubleshooting issues.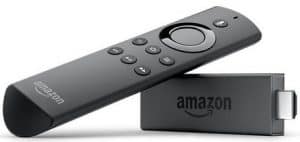 And in order to check, can use any of the devices from Alexa Voice Remote, Amazon Fire TV Remote, Fire TV Remote App (for more information, including installation instructions, or go to Download & Pair the Fire TV Remote App), Amazon Fire TV Game Controller (sold separately), USB and Bluetooth keyboards, Some third-party Bluetooth game controllers, Some third-party Bluetooth remotes, Some third-party wireless USB receivers and remotes. In this way, you might get rid of the issue very well.
In final, if you facing trouble regarding Bluetooth, can check compatibility, network settings, unpair from other devices, sleep mode and much more.
Remote setup issues
Do a cross check related to batteries either they are 100% working or not. If not, replace them instantly so that can come out from the amazon fire tv remote stopped working at a single instance. As such the entire fire tv comes with a wireless remote that genuinely pairs with the device once after you insert the batteries. If you still face the issue, you can take help to solve fire stick remote stopped working issue from here.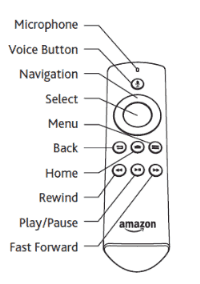 Turn Off Unused Remotes or Devices Successfully
Well as we read above and to solve amazon fire remote not working issue, need to disconnect/ turn off only when you connect more than seven actively connected remotes/ Bluetooth devices immediately. This is one of the simple solutions that help in solving such a big issue. So try it out and check better before you claim the issue.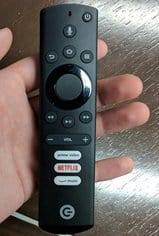 Check Your Device Setup And Remote Range
Verify the remote whether it is about 10 feet of your fire tv or not.
Moreover, avoid placing the fire tv in the cabinet as this generally affects the complete strength of both the remote and game controllers.
To limit the interference, move the fire tv away from the TV or from the other electronics.
If you have the fire tv stick, connect it to the tv including HDMI extender or the original adapter. This optimizes the complete location of fire tv stick by placing it further from the tv and that improve remote connectivity to the greater extent.
Try Pairing The Controller/Remote Again And Again
Remove and reinsert the batteries for your remote or the controller.
Once you reinsert the batteries, the remote automatically directs to pair without any device. If your remote does not get pair up, go home for 10 seconds.
And now you will have 5 minutes to pair the remote with fire tv before going to sleep mode.
In order to check fire tv remote connecting to fire tv box, move to the settings menu and follow the below path.
Go to Settings-> controllers and Bluetooth devices-> Amazon fire tv remotes.
And this ultimately shows you what devices are currently paired and you can check either remote is connecting or not. If it fails, you can definitely get an Amazon official fire tv remote replacement instantly without any hesitation. Not only this you can also try wiping the residue off with the help of dry cloth as the connector should look shiny and new again at the end of the complete process.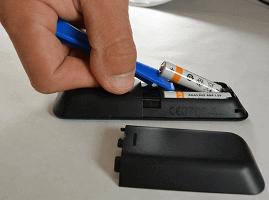 And place the new batteries in order to get rid of the amazon fire stick remote won't work issue successfully.
Reset Amazon fire stick remote
The final thing in our fire stick remote is reset method with this our issue of amazon fire stick remote not working will be almost solved. Many of us don't know how to reset amazon fire stick, for them here are the simple steps to know about how to reset firestick without any troubleshooting errors.
Go to System Menu and Search for Settings.
Select Settings and slide it till you see some options.
There select Reset to Factory Defaults.
You will see a dialogue box to enter the pin.
Now you will options of Reset and Cancel.
Click on Reset button.
Thats it now your five tv remote will be restarted and be back again as the new one.
With this you will know how to reset amazon fire stick remote with out any error. You can simply follow all these methods and you can only solve the issues of fire tv remote not responding or amazon fire stick remote not working.
Closure
Hope you are cleared about the concept of amazon fire stick remote not working and follow the above content to get rid of the fire stick remote stopped working issue very well. As a result, if you have any doubts, can comment on the below section. If you like the article can share with friends/ social networking sites. Thank you for the visit. Stay in touch with PhoneGnome for more updates and best workable solutions.